$200 Off a Culligan Aquasential™ Water Softener
Enjoy spot-free dishes, longer-lasting appliances, and better-tasting water today!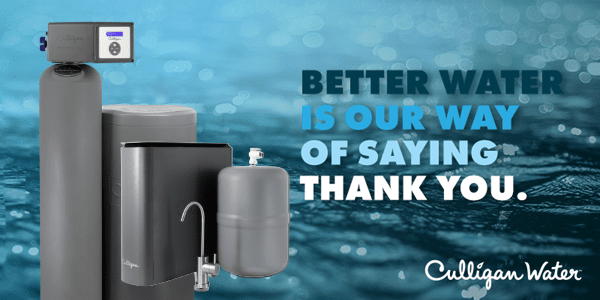 As a current Culligan customer, we want to help you save water in your home. Based on our records, we can achieve that by replacing your current water softener with a new Culligan® Aquasential™ High Efficiency Water Softener.
Advancements in Culligan's category-leading technology have improved salt and water efficiency by up to 46%* - more than any other softener brand. Compared to conventional water softeners, a Culligan® Aquasential™ HE water softener with Smart-Sensor® Technology will save up to 20,000 gallons of water and two tons of salt over the span of 10 years.**
Only one coupon per household. Dealer participation may vary. See dealer for details. Limited time offer. ©2022 Culligan International Company.
Save with this limited time offer: $200 off the purchase of a Culligan® Aquasential™ HE Water Softener.